Last Free Ride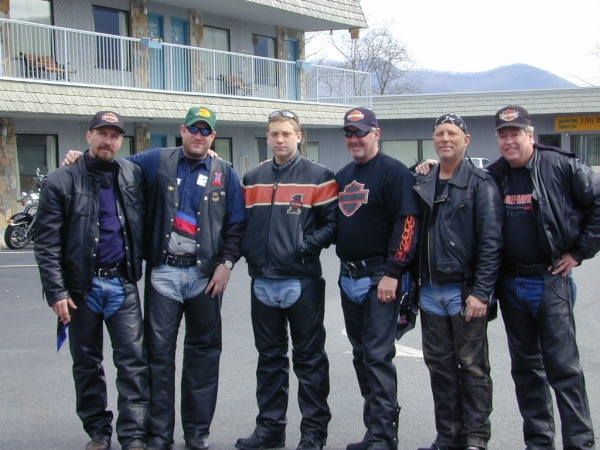 The "Last Free Ride": Brent, Tim, Rooster, Pat, Ricky, Woody. March 2001.
Tim is getting married on May 5th.
It seemed only proper to celebrate the occasion by meeting in north Georgia and helping him enjoy his
"Last Free Ride".
Ricky, Rooster, and Toothpick rode in from Nashville.
Tim, Pat, and Woody rode up from Orlando.
Pat presented Tim and the group with T-shirts appropriate for the group.
Tim's was embroidered "Last Free Ride".