4 Corners '05

You can follow the trip beginning with this page,
or go to individual segments using the links below:
Direct Links:
Orlando to Shreveport
Shreveport to Las Vegas
Las Vegas to Seattle
Seattle to Anchorage
Anchorage to Calgary
Calgary to Orlando
Reflections by Roe

Email:
Woody - whamrick@att.net
Roe - 4corners05@gmail.com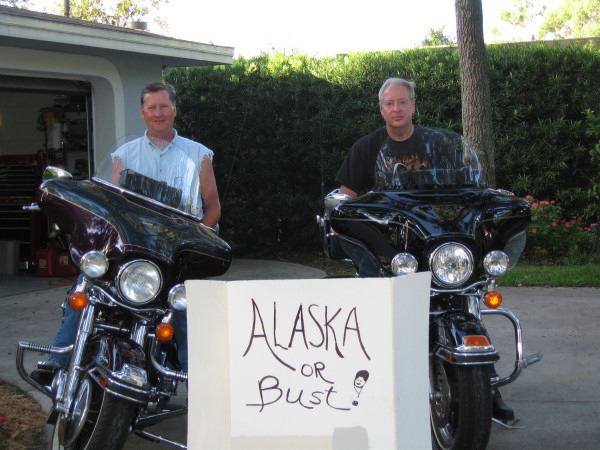 The sign says it all!



A trip to the Four Corners of the Country.

Roe and Woody had a dream of riding their Harley-Davidson motorcycles to the four corners of the continental United States:
Key West, FL - San Diego, CA - Anchorage, AK - Madawaska, ME.
17,500 miles

Part 1 - Orlando to Key West to Amarillo, Texas
2,300 miles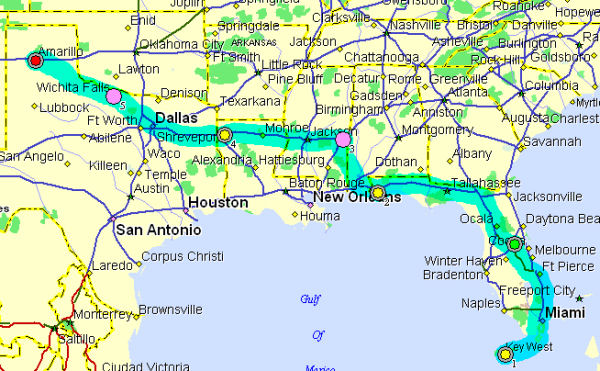 The adventure begins.
Roe leaves from West Springfield, Virginia,
early Thursday morning, June 30th.
Destination Charleston, South Carolina, and Orlando.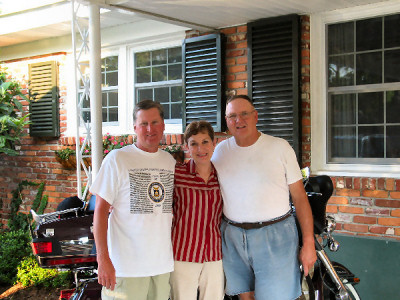 Roe stopped in Charleston to visit his brother Ed and his wife.
Roe looks a LOT better than he did leaving Virginia early this morning!
I think riding 500 miles agrees with him.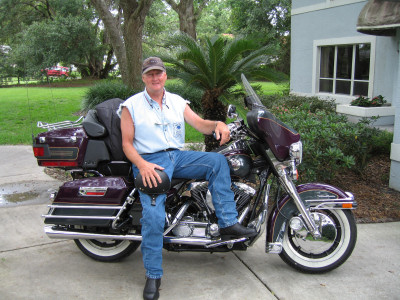 July 1st. Roe arrives in Orlando.